JM CABLE INSTAL CC Tensionable Cable Bolt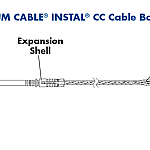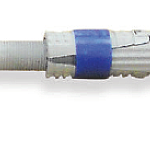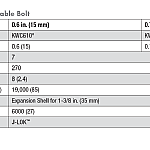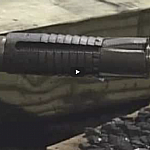 JM CABLE INSTAL CC Tensionable Cable Bolt
INSTAL® CC Tensionable Cable Bolt is manufactured using 0.6 or 0.7" cable with pre-set housing and wedge and 1-1/8" square drive nut. A threaded stiffener tube with attached shell is set on the cable at the housing end and resin mixing bulbs are incorporated at the opposite end. Bolt rotation engages shell with borehole and sets tension on the bolt.
---
Function
INSTAL® CC Cable Bolt is used for primary and secondary support. The CC cable boIt is part of the INSTAL family of tensionable cable bolts and is the only tensionable system approved by MSHA as primary support. It is most commonly used when primary system is supplemented with cable bolts in the normal bolting pattern. Using CC bolts, the normal primary support can be replaced and no
additional secondary bolting is needed. The INSTAL® CC Tensionable Cable Bolt is available in fully grouted cable bolt configuration.
---
Locations
Longwall headgate entries, intersections, belt entries.