Cable Products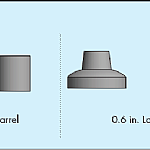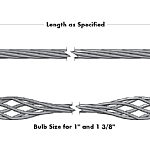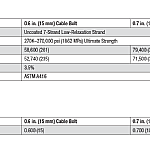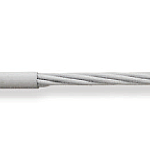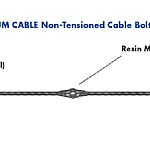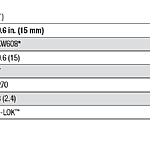 Cable Products
JENNMAR offers a complete line of cable support products. These products are based on 7-strand, high-strength cable. JENNMAR offers an industry-leading line of cable products including: non-tensioned cables, post-tensioned cables, tensionable cables for primary roof support, and fully-grouted cables. With J-LOK resins and JENNCHEM grouts and pumpable resins, a fully-customized solution can be provided.

Non-Tensioned Cable Bolt (NT) is manufactured using 0.6 or 0.7" cable with pre-set housing and wedge and 1-1/8" square drive nut. Stiffener tube and resin mixing bulbs suitable for desired borehole diameter are incorporated. Various lengths are available to suit mine conditions.
---
Conditions
New mining, old works, outby, generally anywhere cable support is needed.
---
Locations
Entries, belt rehabilitations, intersection support, intersections for pillar recovery, longwall recovery and set-up entries, and longwall headgate entries.