Pourable Resin Grout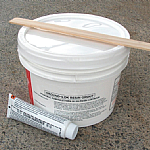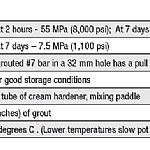 Pourable Resin Grout
• Fine aggregate filled liquid resin supplied in a mixing pail with a tube of cream hardener.
• Once cured, the product forms an effective corrosion barrier from a pH of 2 through a pH of 11.
• Uses include grouting dowels and anchor bolts in concrete, rock or masonry.