JSC Grout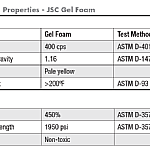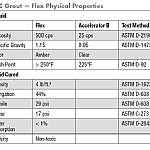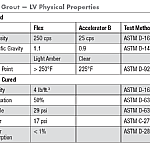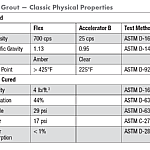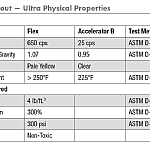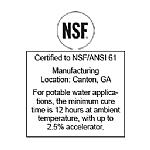 JSC Grout
JSC Grout is JENNCHEM's series of single-component hydrophobic polyurethane grouts that are used for sealing leaking cracks or joints in a variety of applications.

Types of JSC Grout available are Flex, LV, Ultra and Classic.
---
Applications
• Mine seal grouting
• Rehab of older works
• Water control on slopes, shafts and all active underground areas
• Waste treatment plants and water related facilities
• Storm water systems and manhole facilities
• Concrete and earthen dams
• Tunnels
• Concrete and masonry repair
• Water control grouting
---
Advantages
• 100% solids
• Expands up to 30 times initial volume
• Pumps as single component
• Controllable reaction times
• Excellent resistance and durability
• Outstanding adhesion
• Non-hazardous shipping
• Non-flammable
• Cures inert, non-toxic permanent seal
• Closed cell/hydrophobic formula
• Low viscosity
• No shrinkage in wet/dry and freeze/thaw cycles
---
Use of Accelerator B Component
The reaction profile is adjusted prior to pumping by the addition of Accelerator B into the base resin and is affected by temperature and the amount of moisture encountered. At 2.5% (1 pint per five gallons), the expansion will start at 15 seconds and be complete at about 65 seconds. These reaction times were determined at 77°F with the addition of 2.5% water.