J-FIRM Soil Stabilization Grout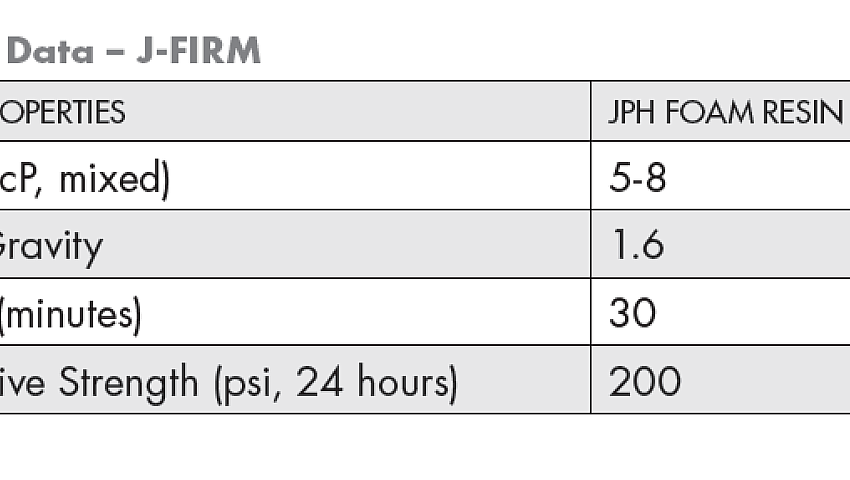 J-FIRM Soil Stabilization Grout
Jennchem's J-Firm Soil Stabilization Grout is a free flowing, low viscosity, sodium silicate grout and hardener that fully encapsulates and hardens loose soil in order to allow for safe excavation. Pumped at a 1:1 ratio, this product will permeate soil and sand to provide consolidation and support. Good for soils with very low void spacing.

Applications
• Pre-Excavation Grouting
• Temporary Shoring
---
Advantages
• Pumped out of bulk containers from above ground
• Environmentally friendly
• Low viscosity
• Easy Clean up with water
---
Packaging
• Tote and truckload quantities
---
Storage and Shelf-Life
• Storage Temperature: 32-90°F (0-32°C)
• Shelf Life: 1 Year
---
Mixing
• Parts A and B are pumped at a 1:1 ratio. Part A should be mixed well prior to pumping. The components that comprise Part B should be combined and mixed 30 minutes prior to pumping and mixed again during the pumping process.