2 Flange Liner Plate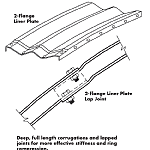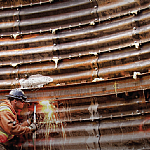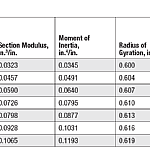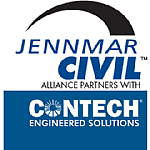 2 Flange Liner Plate
JENNMAR Civil now offers Contech® 2-Flange Liner Plate that provides optimum shaft stability and protection when constructing new utility tunnels, relining structures under highways and railroads, and lining vertical shafts. 2-Flange Liner Plate has the highest continuous ring stiffness and high compression joint strength, along with an effective stiffness that is more than twice that of the same gage (thickness) of 4-Flange Liner Plate.
---
Applications
• New utility tunnels and enclosures
• Relining and rehabilitation of bridges and large culverts
• Vertical shafts
---
Advantages
• Stiffest plate available – usually does not require ringbeam stiffeners
• Minimizes installation expense
• Optimizes shaft stability
• Unsurpassed in strength and safety
• Available in black (uncoated) or galvanized steel
• Made in USA.